TOP STORIES
Virulent Newcastle Disease Virus Found in Double-Crested Cormorants
Since late July, the USGS National Wildlife Health Center (NWHC) has confirmed that at least 800 double-crested cormorants have died in Minnesota, North Dakota, and Wisconsin from virulent Newcastle Disease virus (vNDV). Ring-billed gulls and American white pelicans have also been found dead in these same areas, but vNDV has not been confirmed as the cause of death.
This virus sporadically cycles through nestling and juvenile cormorants in summer nesting colonies. The designation of vNDV indicates that this strain has the potential to cause illness or mortality in poultry, although transmission of wild bird vNDV to poultry is probably rare based on similar historic events.
. . . According to the Canadian Cooperative Wildlife Health Centre, Newcastle Disease has also been confirmed in cormorants in Saskatchewan.
USGS National Wildlife Health Center - www.nwhc.usgs.gov
03 Sept 2010
Mass seagull deaths investigated
The Department of Environment and Conservation is investigating the deaths of more than 140 seagulls on Carnac, Penguin and Seal Islands near Rockingham.
. . . It is not yet known what caused the deaths.
10 Sept 2010
Location: Western Australia, Australia - Carnac - Map It
; Penguin Island - Map It
; Seal Island - Map It
Major Fish Kill Reported On Central Texas Lake
Nearly 1.3 million fish died in a major kill on Aug. 25 and Aug. 26 at Lake Fairfield, Texas Parks and Wildlife Department Inland Fisheries Richard Ott said Thursday.
Kills also occurred on the lake in 2008 and 2009, Ott said, but this kill happened earlier and much larger. In 2009, about 914,000 fish died and in 2008 the toll was about 121,000, Ott said.
Most of the dead fish were threadfin shad, gizzard shad, and tilapia, but the kill also included sunfishes and common carp. A substantial number of game fish also died including about 27,700 red drum, 48,000 largemouth bass, 1,400 channel catfish and about 300 flathead catfish, Ott said.
KWTX-TV News 10 - www.kwtx.com
09 Sept 2010
Photo credit: TPWD
Location: Fairfield Lake, Texas, USA - Map It
OTHER WILDLIFE HEALTH RELATED NEWS
Photo credit: R Sisson/Getty Images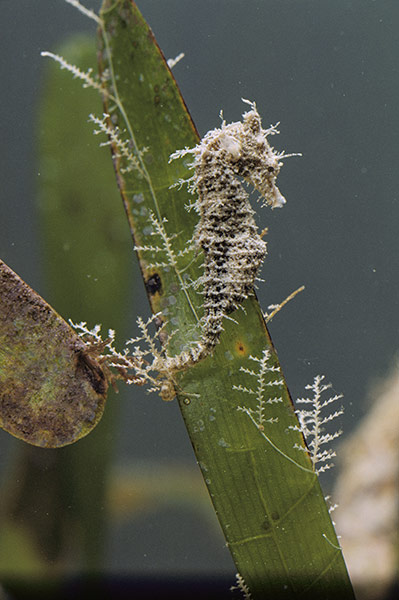 Javan Rhinos
Birds