TOP STORIES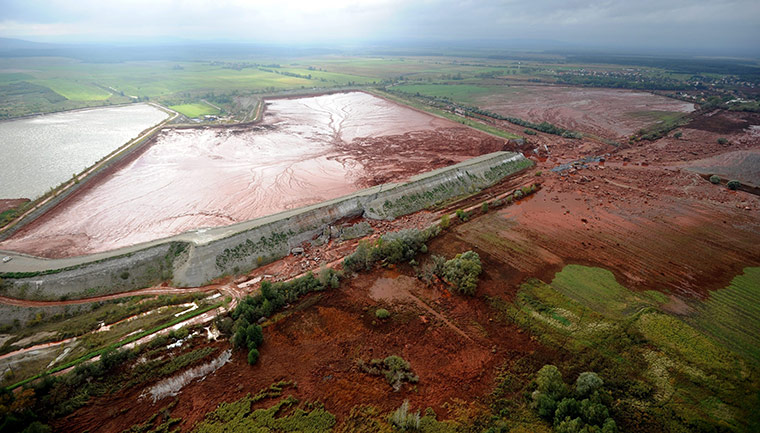 Hungary battles to keep toxic sludge from polluting Danube
Hungarian emergency crews are working to dilute a toxic red sludge that has reached part of the Danube after it breached an industrial reservoir, killing at least four people.
The Hungarian national disaster unit said there had been no reports of dead fish in the Raba and Mosoni-Danube rivers reached by the spill, but all fish had died in the smaller Marcal river, which was contaminated first.
"Life in the Marcal river has been extinguished," said Tibor Dobson, a spokesman for the unit. "The main effort is now being concentrated on the Raba and the Danube. That's what has to be saved."
The Guardian - www.guardian.co.uk
M Tran
08 Oct 2010
Photo credit: S Szabo/AP
Location: Marcal River, Hungary - Map It
Scientists and Soldiers Solve a Bee Mystery
. . . Since 2006, 20 to 40 percent of the bee colonies in the United States alone have suffered "colony collapse." Suspected culprits ranged from pesticides to genetically modified food.
Now, a unique partnership — of military scientists and entomologists — appears to have achieved a major breakthrough: identifying a new suspect, or two.
A fungus tag-teaming with a virus have apparently interacted to cause the problem, according to a paper by Army scientists in Maryland and bee experts in Montana in the online science journal PLoS One.
The New York Times - www.nytimes.com
K Johnson
06 Oct 2010
Photo credit: M Albans/New York Times
Journal Article Cited
Killer Disease Decimates UK Frog Populations
Common frog (Rana temporaria) populations across the UK are suffering dramatic population crashes due to infection from the emerging disease Ranavirus, reveals research published in the Zoological Society of London's (ZSL) journal Animal Conservation.
Using data collected from the public by the Frog Mortality Project and Froglife, scientists from ZSL found that, on average, infected frog populations experienced an 81 per cent decline in adult frogs over a 12 year period.
"Our findings show that Ranavirus not only causes one-off mass-mortality events, but is also responsible for long-term population declines. We need to understand more about this virus if we are to minimise the serious threat that it poses to our native amphibians," says Dr Amber Teacher, lead author from ZSL.
Science Daily - www.sciencedaily.com
07 Oct 2010
Photo credit: T Hebden/iStockphoto
Journal Article Cited
Reported Wildlife Mortality Events to the USGS National Wildlife Health Center Updated
USGS and a network of partners across the country work on documenting wildlife mortality events in order to provide timely and accurate information on locations, species and causes of death. This information was updated on October 8, 2010 on the USGS National Wildlife Health Center web page, New and Ongoing Wildlife Mortality Events Nationwide. Quarterly Mortality Reports are also available from this page. These reports go back to 1995.
USGS National Wildlife Health Center
8 Oct 2010
Area: United States
OTHER WILDLIFE HEALTH RELATED NEWS
Photo credit: A Parkinson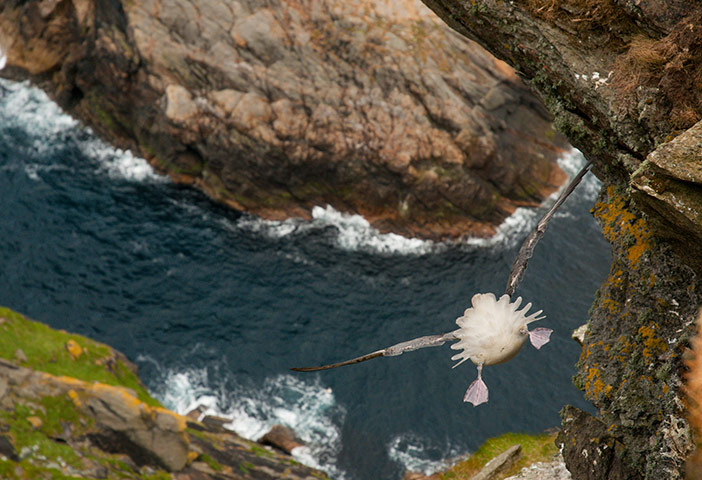 Chronic Wasting Disease
White-nose Syndrome