TOP STORIES
Tests end poisoning theory on lorikeets
Nine dead rainbow lorikeets found at Manly Vale last month were killed by human "kindness".
Toxicology tests undertaken by the Environment Department proved the birds were not poisoned but one of them was found to have a huge lump of bread in its gizzard.
. . . "The bread was tested but it wasn't laced with poison."
The Manly Daily - manly-daily.whereilive.com.au
J Morcombe
24 Sept 2010
Photo courtesy of The Manly Daily
Location: New South Wales, Australia - Map It
Potential Climate Change Side Effect: More Parasites on South American Birds
A Wildlife Conservation Society (WCS) study on nesting birds in Argentina finds that increasing temperatures and rainfall -- both side effects of climate change in some parts of the world -- could be bad for birds of South America, but great for some of their parasites which thrive in warmer and wetter conditions.
The study, which looked at nesting forest birds in Santa Fe, Argentina, found that increases in temperature and precipitation produce a bumper crop of parasitic fly larvae of the species Philornis torquans, parasites that burrow into the skin of baby birds to feed.
The researchers also found that these greater parasite burdens result in higher probability of mortality and impaired growth for the parasitized chicks.
Science Daily - www.sciencedaily.com
28 Sept 2010
Photo credit: P Beldomenico
Journal Article Cited
Virginia Tech professor discovers new TB pathogen
Kathleen Alexander, associate professor of wildlife in Virginia Tech's College of Natural Resources and Environment, has discovered a novel tuberculosis (TB) species in the Mycobacterium tuberculosis complex, a group of pathogens that have adapted by using mammals as hosts. It has been nearly two decades since a new organism was identified in this group; the majority were discovered in the early and mid 20th century.
. . . Alexander discovered that banded mongoose — a species common in central and eastern Africa — that were living closely with humans in northern Botswana were dying from a mysterious, tuberculosis-like disease.
She and colleagues have now identified the pathogen as M. mungi sp. nov., a previously unidentified bacteria species from the Mycobacterium tuberculosis complex.
EurekAlert! - www.eurekalert.org
30 Sept 2010
Photo credit: M Eich
Journal Article Cited
Researchers decode genome of mosquito that spreads West Nile virus, encephalitis and elephantiasis
Scientists have sequenced the genome of the Southern house mosquito, providing new insights into the most diverse and widespread of three groups of disease-bearing mosquitoes and shedding new light on the transmission of mosquito-borne diseases such as malaria, encephalitis, West Nile virus and filariasis, international teams of researchers report in the upcoming edition of the journal Science.
Breeding in drains, cesspools and other polluted water bodies, Culex quinquefasciatus feeds on blood from birds, livestock and humans and transmits West Nile virus, St. Louis encephalitis and the microscopic roundworm that causes lymphatic filariasis, leading to 120 million infections and over 40 million cases of elephantiasis each year.
EurekAlert! - www.eurekalert.org
30 Sept 2010
Journal Article Cited
OTHER WILDLIFE HEALTH RELATED NEWS
Photo credit: P Goldstein/Exodus Travels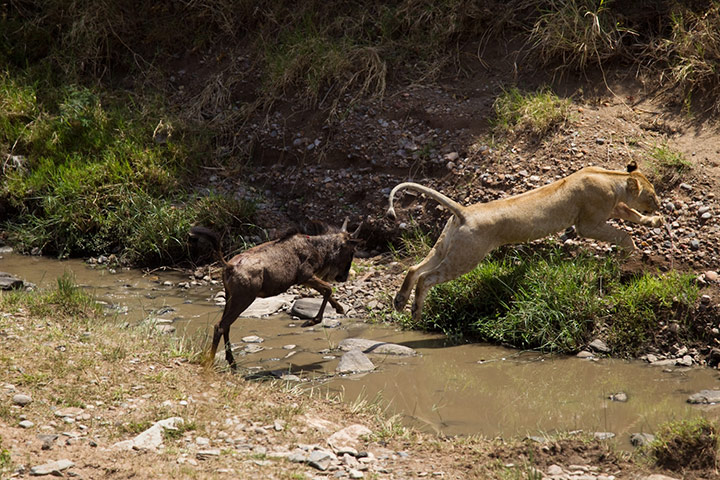 Wildlife Habitat