TOP STORIES
City fish take in antidepressants
Chilled-out trout (Image: Gerard Lacz/NHPA)
IF TROUT in the St Lawrence seaway around Montreal, Canada, look less stressed than usual, it could be that they're chilling out on Prozac.
For three months, Sébastien Sauvé at the University of Montreal exposed groups of 50 native brook trout to sewage from the city's sewage works, mixed with clean water from the St Lawrence (Chemosphere,
DOI: 10.1016/j.chemosphere. 2010.12.026
).
After screening their liver, brain and muscle, they found several well-known antidepressants, including fluoxetine, better known as Prozac, and paroxetine, aka Paxil or Seroxat. Although the amounts were small - typically less than a nanogram of drug per gram of fish tissue - Sauvé warns that over time, the drugs could impact their behaviour and ecology. He and his team showed that the brain cells of fish exposed to the effluent in a Petri dish were less active than normal cells.
New Scientist - www.newscientist.com
28 Jan 2011
Cited Journal Article
Bird Deaths Linked To Poison: Officials Say Pesticide Poses No Risk To Humans, Pets
Local officials said Tuesday that a poison that poses no risk to humans or pets is believed to be the cause of a large bird die-off in Yankton.
More than 300 dead starlings have been found in downtown Yankton since Monday morning.
At a hastily-called media conference Tuesday afternoon, Yankton Animal Control Officer Lisa Brasel said DRC-1339, a bird poison used by the U.S. Department of Agriculture (USDA), was the probable source of the deaths.
Yankton Press & Dakotan - www.yankton.net (source: ProMed Mail)
19 Jan 2011
N Johnson
Location - Yankton, South Dakota, USA - Map It
Fishy Consequences of Transplanting Trout, Salmon, Whitefishes: Some Fish Do Not Respond Well to Relocation
Credit: Dylan J. Fraser/ Science Daily
Not all trout are created equal. Those swimming up the streams of British Columbia might resemble their cousins from Quebec, yet their genetic makeup is regionally affected and has an impact on how they reproduce, grow and react to environmental stressors.
Such regional variance makes transplanting fish species -- to bolster dwindling populations -- tricky business. These are some of the findings of a compelling review published in Heredity, a journal from the Nature Publishing Group, which examined the adaptability of trout, salmon, charr, whitefishes and graylings across North America and Europe.
Science Daily - www.sciencedaily.com
26 Jan 2011
Cited Article
OTHER WILDLIFE HEALTH RELATED NEWS
Photo courtesy of The Guardian- Week in wildlife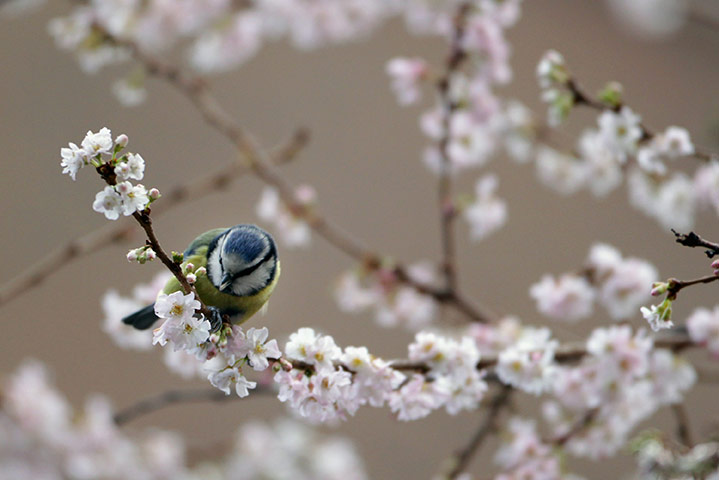 It Ain't All Bad