TOP STORIES


Dangerously Cute
Recent diebacks of aspen trees in the U.S. West may end up increasing the risk posed by a lethal human pathogen, a new study suggests.
A tree-killing syndrome called sudden aspen decline that has wiped out swaths of trees across the West in the past decade has also changed the kinds, numbers and interactions of creatures living around the trees, researchers have found — including some carriers of human disease.
Deer mice at hard-hit sites in 2009 were almost three times as likely to carry sin nombre virus — which can be fatal to humans — compared with mice in less-ravaged aspen stands, Erin Lehmer of Fort Lewis College in Durango, Colo., and her colleagues reported January 4 at the annual meeting of the Society for Integrative and Comparative Biology.
Science News - www.sciencenews.org
29 Jan 2011
S Milius
Photo credit: David Cappaert/Michigan State University, Bugwood.org
China: Crow tests positive for H5N1 virus
Under the present avian influenza surveillance programme on dead wild birds, test results showed that a dead Large-billed Crow found in Tai O was confirmed to be H5N1 positive, a spokesman for the Agriculture, Fisheries and Conservation Department (AFCD) said.
The bird carcass was collected at Sun Ki Street, Tai O on January 18. It was highly decomposed when found and required a series of tests before avian influenza was confirmed today.
The spokesman said there were no poultry farms within three kilometres of where the dead bird was found. The Large-billed Crow is a common resident bird in Hong Kong.
Big Medicine - bigmedicine.ca
Location: Tai O, Lantau Island, Hong Kong, China -
Map It
Stranded whales euthanised
The Department of Conservation says it was a difficult decision to euthanise a group of stranded whales.
A pod of 24 whales were found in mudflats in the Parengarenga Harbour in the Far North this morning.
They are believed to have beached yesterday.
TVNZ - tvnz.co.nz (Source: ONE News/Newstalk ZB)
Location: Parengarenga Harbour, Auckland, New Zealand -
Map It
Related News
OTHER WILDLIFE HEALTH RELATED NEWS
Photo credit:
Sergey Gorshkov/solentnews.co.uk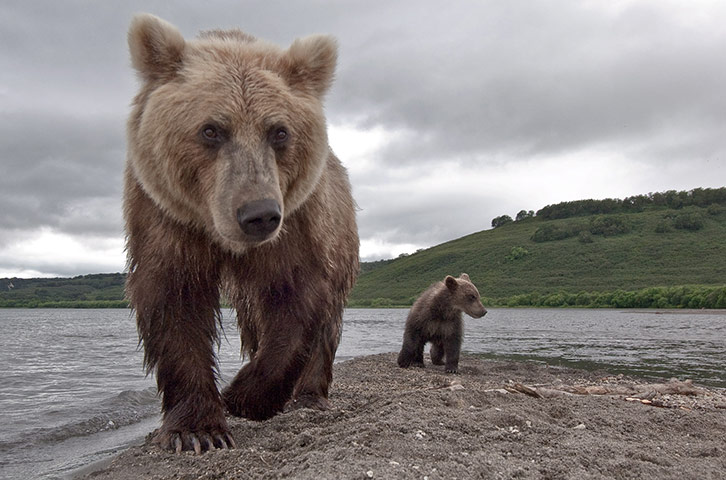 Wildlife Trafficking
It Ain't All Bad News
Huh? That's Interesting