TOP STORIES
The carcasses of some of the nearly 2,000 red-winged blackbirds that inexplicably fell on an Arkansas town on New Year's Eve night will be sent for testing to determine the cause of death.
The Arkansas Game and Fish Commission says the state Livestock and Poultry Commission Lab and the National Wildlife Health Center Lab in Madison, Wis., will examine the dead birds starting Monday.
Meanwhile, the Arkansas Game and Fish Commission is investigating how 100,000 drum fish wound up dead and floating along the banks of the Arkansas River last Thursday.
Toronto Star - www.thestar.com (Source: Associated Press)
Photo credit: Stephen B. Thornton/AP
Location: Beebe, White County, Arkansas, USA -
Map It
Natural treasures carry avian flu / Rare migratory birds harboring virus this winter pose problems
An increase in the number of birds infected with avian flu in various locations across the country this winter has left experts at a loss about how to deal with the problem.
Five nabezuru (hooded cranes) have been found to have been infected with bird flu on the Izumi Plain in Kagoshima Prefecture.
The situation poses a dilemma for local officials and specialists because the crane is a species designated for special protection by the national government.
Daily Yomiuri Online - www.yomiuri.co.jp
03 Jan 2011
E Noyori and K Yasuda
USGS Undertakes Additional Studies of Reef Damage in Gulf of Mexico to Assess Cause
A team of U.S. Geological Survey (USGS) and academic scientists are analyzing samples of coral and surrounding sediments from an area damaged near the Deepwater Horizon site in the Gulf of Mexico.
These samples, collected in December, are being used to investigate how and why the corals on these reefs died.
The cruise revisited MC 338, the site where dead and dying coral were found covered by an unknown brown substance in November 2010.
USGS Newsroom - www.usgs.gov/newsroom
03 Jan 2011
Mote study unlocking riddle of why some dolphins beach themselves
Dolphins are beautiful creatures, but mysterious, and perhaps no mystery is greater than why each year a small number of dolphins beach themselves, usually fatally.
Now a Mote Marine scientist thinks he has found at least part of the answer: Deaf dolphins.
Randy Wells, who helped author a study about dolphin strandings, said most dolphins that beach themselves have at least partial hearing loss.
Tampa Bay Online - www2.tbo.com
01 Jan 2011
J Barron
Related News
OTHER WILDLIFE HEALTH RELATED NEWS
Photo credit: Flickr: Kelly Colgan Azar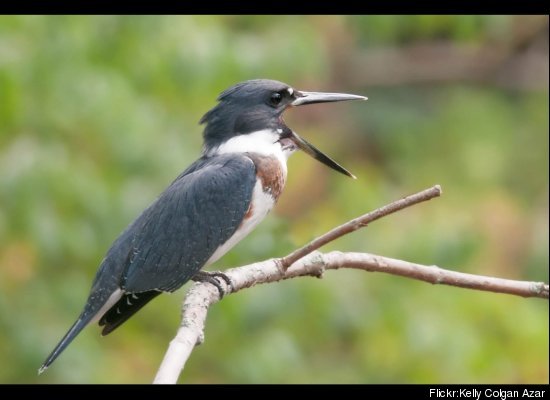 Wind Turbines
Endangered Species
Invasive Species