TOP STORIES
Outbreaks: A Tool to Track Animal Diseases May Help to Protect Humans
A new online mapping tool will enable scientists and the public to track outbreaks of animal diseases that might jump to humans.
The tool, known as Predict, will be at www.healthmap.org/predict.
Created with a grant from the United States Agency for International Development, it is being produced by experts on human and animal diseases from a few institutions, scientists announced on Monday at a conference here on emerging diseases.
New York Times - www.nytimes.com
07 Feb 2011
DG McNeil Jr.
Duck carcass found in Tai O tests positive for H5N1 virus
A spokesman for the Agriculture, Fisheries and Conservation Department (AFCD) said today (February 7) that a duck carcass found in Tai O was confirmed to be H5N1 positive after laboratory testing.
The duck carcass was found and collected at a beach near Po Chue Tam, Yeung Hau Temple, Tai O on February 3.
It was highly decomposed when found and required a series of tests before H5N1 avian influenza was confirmed today.
Hong Kong Infomation Services Department - www.info.gov.hk
07 Feb 2011
Location: Tai O, Hong Kong, China - Map It
Related News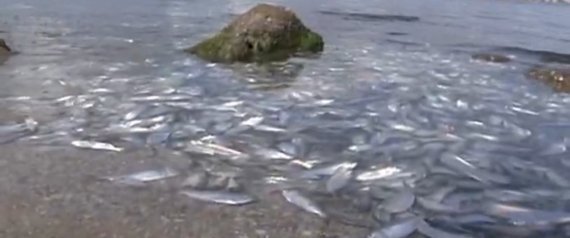 Thousands Of Dead Fish Wash Ashore In Florida
Thousands of dead fish washed ashore a Florida state park beach on Friday, WPBF 25 News reports.
Florida Fish and Wildlife Conservation Commission biologists believe a lack of oxygen resulted in the deaths of thousands of menhaden fish at Sebastian Inlet State Park.
The officials say this type of fish is especially prone to dying from a lack of oxygen when they swim closer to shore in such large numbers.
Huffington Post - www.huffingtonpost.com
07 Feb 2011
TW Donovan
Location: Sebastian Inlet State Park,
Indian River County - Map It
, Florida, USA
OTHER WILDLIFE HEALTH RELATED NEWS
Photo credit: BBC Earth News