Professional Individual Subscriptions Now Available! Sign up and Support the Digest!


We know reading yet other funding campaign message is like eating grandma's traditional Christmas fruit cake to make her happy, but really we are getting closer to our goal.
In an effort to develop donation options that will work for different supports, we are rolling out the latest - the
Professional Individual Subscription
. This option came about through a suggestion by one our wonderful Digest readers. As a wildlife professional, she wanted a way to support the Digest through her workplace. The Digest is a resource that she has come to use regularly for her work.
Wildlife professionals make up over half of the Digest's readership. This annual subscription of $40 was designed for the wildlife professional and can potentially raise significant funds towards our goal, but only if our readers use it.
While we are excited to offer this contribution option, we do encourage organizations to consider an
Institutional Subscription
because of the benefits they will receive such as the promotion of their organization through the Digest. (See benefits chart
here
).
As an alternative, the
Professional Individual Subscription
enables an wildlife professional to support the Digest as well as WDIN's other services and products, but excludes the additional benefits.
For those who have made contributions, THANK YOU! Your generosity is most appreciated! If you haven't already, consider making a donation today! There are so many ways you can support the Digest and
WDIN's other products and services
. Click on the option that works best for you and give today!
Support through an Institutional Subscriptions
Institutions interested in supporting the Digest and other WDIN products and services review our
subscription levels and choose the level that works for you
and begin receiving the benefits for signing up.
Support through a Professional Individual Subscription
Wildlife professional can get an individual subscription through their business account. To begin the process, complete
the request form
and an invoice will be issued to your organizations. You will have the option to pay by check or credit card.
Make an Individual Donation
Through the University of Wisconsin Foundation, different giving options are available, including one-time gifts, or annual or monthly pledges. Find the one that works for you here and
donate now
. Your donation is tax deductible and December 31 is almost here!
Share Your Funding Ideas
Tell us about upcoming grant request for proposals and other funding opportunities that you feel match our mission to increase access to wildlife health information and data. Email your ideas to us at
digest@wdin.org
.
You have come to rely on us to bring you the latest wildlife disease news and developments, and now we are relying on you. Make a contribution today so WDIN can keep delivering the Digest you.
We love keeping you informed!
The WDIN Team
Cris Marsh
Megan Hines
Vicki Szewczyk
Dr. Kurt Sladky
---
Twelve Days of the Wildlife Health Event Reporter
Day 6: In a Holiday Crisis Santa is on His Own, but in a Wildlife Health Emergency, WHER can Help!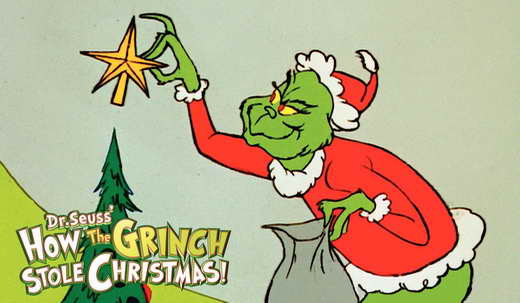 If Christmas was in peril - like when the Grinch stole Christmas - the Wildlife Health Event Reporter (WHER) couldn't do much to help save the holiday. We'd have to rely on Santa and the elves to do that. But WHER could be useful when the next
wildlife health
emergency (e.g. oil spill or avian botulism outbreak) occurs, which unfortunately is inevitable.
Because WHER is capable of collecting observations about any species, at any place, for any disease, it can be used at a moments notice to record wildlife health sightings related to a specific event. With help from the WHER team, a specific project name within WHER could be established and observations related to the wildlife emergency could be recorded and available under that project name.
Depending on the scale of the emergency, there may be many responders from different groups involved, such as organized volunteer corps, multiple state and/or federal agencies, and non-profit wildlife and/or environmental groups. In the midst of a crisis, WHER keeps things simple - and it is already available! It collects only minimal yet valuable surveillance information and makes that information available across traditional geographic and political boundaries. Centralizing this organized information can help responders manage observations of a wildlife health incident, facilitate effective cross-group communications, and broaden current awareness.
Our Christmas wish for the coming year is that wildlife populations will remain healthy and without major incidence of disease. When the next wildlife health situation occurs, consider WHER to coordinate and manage response efforts.