TOP STORIES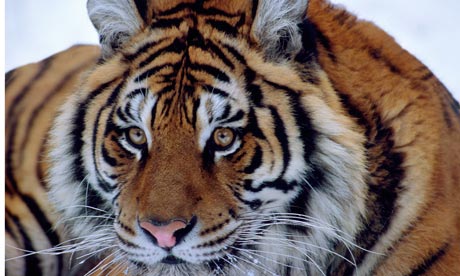 Siberian tiger threatened by mystery disease

A mystery disease is driving the Siberian tiger to the edge of extinction and has led to the last animal tagged by conservationists being shot dead in the far east of Russia because of the danger it posed to people.

The 10-year-old tigress, known to researchers as Galya, is the fourth animal that has had a radio collar attached to it for tracking to die in the past 10 months.

All had been in contact with a male tiger suspected of carrying an unidentified disease that impaired the ability to hunt.


Large number of waterfowl found dead at local park
It is a bad weekend for problems at City Park. Avian Botulism is causing ducks and geese to get sick and die at Duck Lake in City Park.
Denver Parks and Recreation says the birds die off at the park at about this time every year.
What is different about this year is that the lake is being renovated.
Domoic acid outbreak leads to sea lion deaths on Ventura County's coast
An outbreak of domoic acid poisoning, along with fewer fish because of El Niño weather conditions, is leading to a high number of sea lions ending up sick or dead on Ventura County beaches.
Though it is happening up and down the Central Coast, Ventura County has the most, 15 in the past two weeks.
"It could be the start of something big, or it could be a small event," said Joe Cordaro, marine mammal stranding coordinator with the National Marine Fisheries Service. "We should get used to seeing both live and dead animals for awhile."
More hippos die at Queen Elizabeth park
TWO more hippos have died of suspected anthrax in Queen Elizabeth National Park, bringing the death toll to 29 since last Friday, reports Bernard Masereka and John Thawite.
The New Vision reported on Tuesday that at least 27 hippos had died of suspected anthrax.
The Uganda Wildlife Authority (UWA) chief, Moses Mapesa, said he was still waiting for the results from the samples sent for analysis at the veterinary laboratory in Entebbe to find out what killed the animals.
OTHER WILDLIFE HEALTH RELATED NEWS
Photo credit: Associated Press
Plague
Rabies
Wildlife Crime