TOP STORIES
Beak deformities spread through crow population
Formerly rare beak deformities are spreading rapidly among crows in southwestern B.C. and Puget Sound, according to researchers from the U.S. Geological Survey.
The biologists observed an unusual concentration of crows with badly overgrown beaks in Alaska beginning a little over 10 years ago.
According to the scientists, a capture program in 2007 and 2008 revealed that more than 16 per cent of the Alaskan crow population was afflicted, "the highest rate of gross deformities ever recorded in a wild bird population."
Vancouver Sun - www.vancouversun.com
24 Dec 2010
R Shore
Location: British Columbia, Canada
Biologists head to bunkers to fight bat disease
Biologist Susi von Oettingen walked into the dark World War II-era military bunker and took out her flashlight.
Among the old pipes, wires and machinery parts, she saw some bats hanging from cracks in the cement walls and ceiling.
It was an unusual place for the bats to hibernate, different from a mine or cave. But something else was different, too: None of them had white-nose syndrome, a fungus that's killing bats across the country.
Google News - www.google.com/hostednews (Source: Associated Press)
25 Dec 2010
Related News
OTHER WILDLIFE HEALTH RELATED NEWS
Photo credit: Guardian News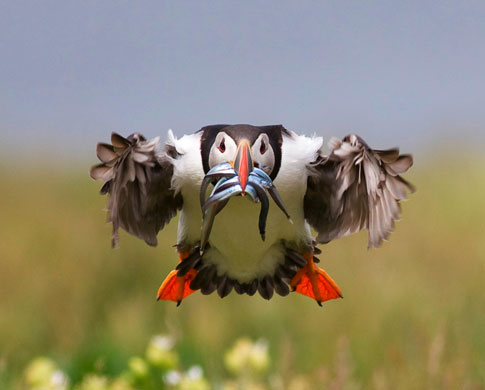 Exotic Species
Florida Panther
Huh, That's Interesting!