TOP STORIES

HPAI outbreaks along the East Asian flyway are related to latitude and poultry density, not to core migration corridor or wetland habitats

A recently published study that uses a newly developed Brownian bridge spatial analysis methodology found that highly pathogenic avian influenza (H5N1 HPAI) outbreaks reported along the East Asian flyway were related to latitude and poultry density but not to the core migration corridor or to wetland habitats used by migratory waterfowl.

These findings suggest that there are temporal mismatches between the timing of reported outbreaks and wild duck movements.


Wildlife officers investigate gull, pelican deaths
Wildlife officers are investigating the deaths of a number of pelicans and gulls at Jones' Bay near Eagle Point in Gippsland.
Seven pelicans and 12 gulls were found dead or sick at an area known as The Cut.
Freelance camera man Greg Carter filmed the dead birds and said local residents were distressed at the discovery.
G&F monitors sheep health
Wyoming Game and Fish biologists are closely monitoring a small group of sheep in the Jackson bighorn sheep herd for a possible outbreak of pneumonia.
Agency officials said Tuesday that some of the animals in the herd recently have shown signs of the often-fatal disease.
The Jackson herd has struggled with pneumonia outbreaks over the past decade, as have some other bighorn sheep herds in Wyoming, including the Whiskey Basin herd near Dubois.
Casper Star-Tribune - www.trib.com
07 Apr 2010
J Gearino
Photo credit: M Gocke/Star-Tribune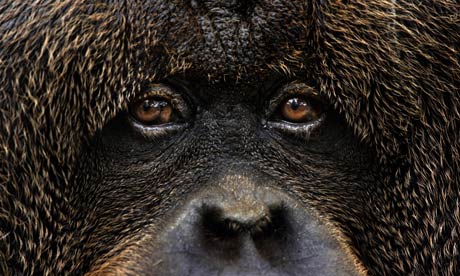 Ecologists unveil plan for 'barometer of natural life'
An ambitious project to create a "barometer of life" to track the changing fortunes of the natural world will be set out tomorrow by some of the world's leading ecologists.
The plan is for thousands of scientists to collect information on 160,000 of the world's nearly 2 million known species - from great mammals, fish and birds to obscure insects and fungi - chosen to be representative of life on Earth.
The index would more than triple the scope of what is already the world's biggest scheme - the "red list" of extinct and endangered species published by the International Union for the Conservation of Nature's (IUCN) - and would be updated every five years.
The Guardian - www.guardian.co.uk
08 Apr 2010
J Jowit
Photo credit: A Rogers/AP
TOP READ LINKS FROM LAST WEEK
News
Publications
OTHER WILDLIFE HEALTH RELATED NEWS
Fish News
It Ain't All Bad News
Photo courtesy of KTLA News